Beyond remote monitoring, let's build a set of care pathways adapted to your needs.
Find all the news about Satelia, its partners, and its ecosystem.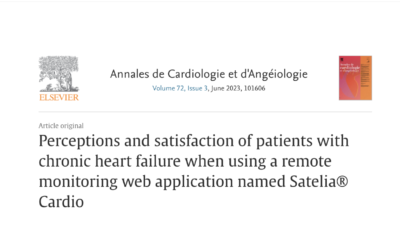 87% of patients are satisfied with the remote monitoring of their heart failure. The study conducted a voluntary declarative survey among users of Satelia® Cardio, a web application for remote monitoring of CHF, which was included in the experimental program in France...